Welcome to Chihuahua Rescue Victoria!
We are a non-profit rescue group dedicated to helping rescued Chihuahuas find loving forever homes. On this site, you will find: stories and photos of rescued Chihuahuas; information about Chihuahuas; newsletters from Chihuahua Rescue Victoria; and plenty of information on Chihuahuas we currently have for adoption.
BTW, our Chi Anthem (YouTube link), prepared by Felix is brilliant!
What's new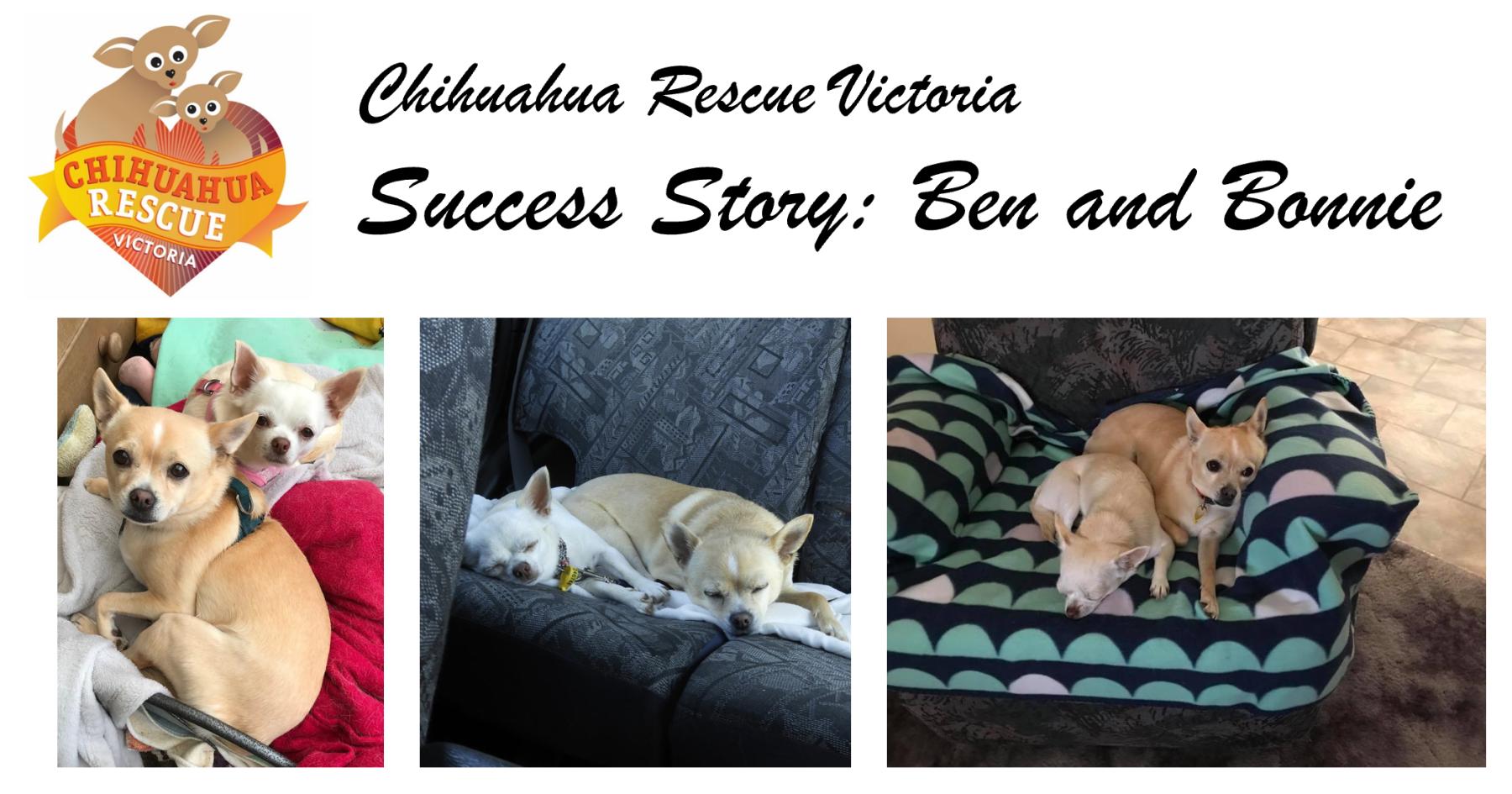 Saturday, 11th of July 2020 Ben and Bonnie are well behaved and bonded: see how well they have done with their new forever loving home! This is their Success Story.
---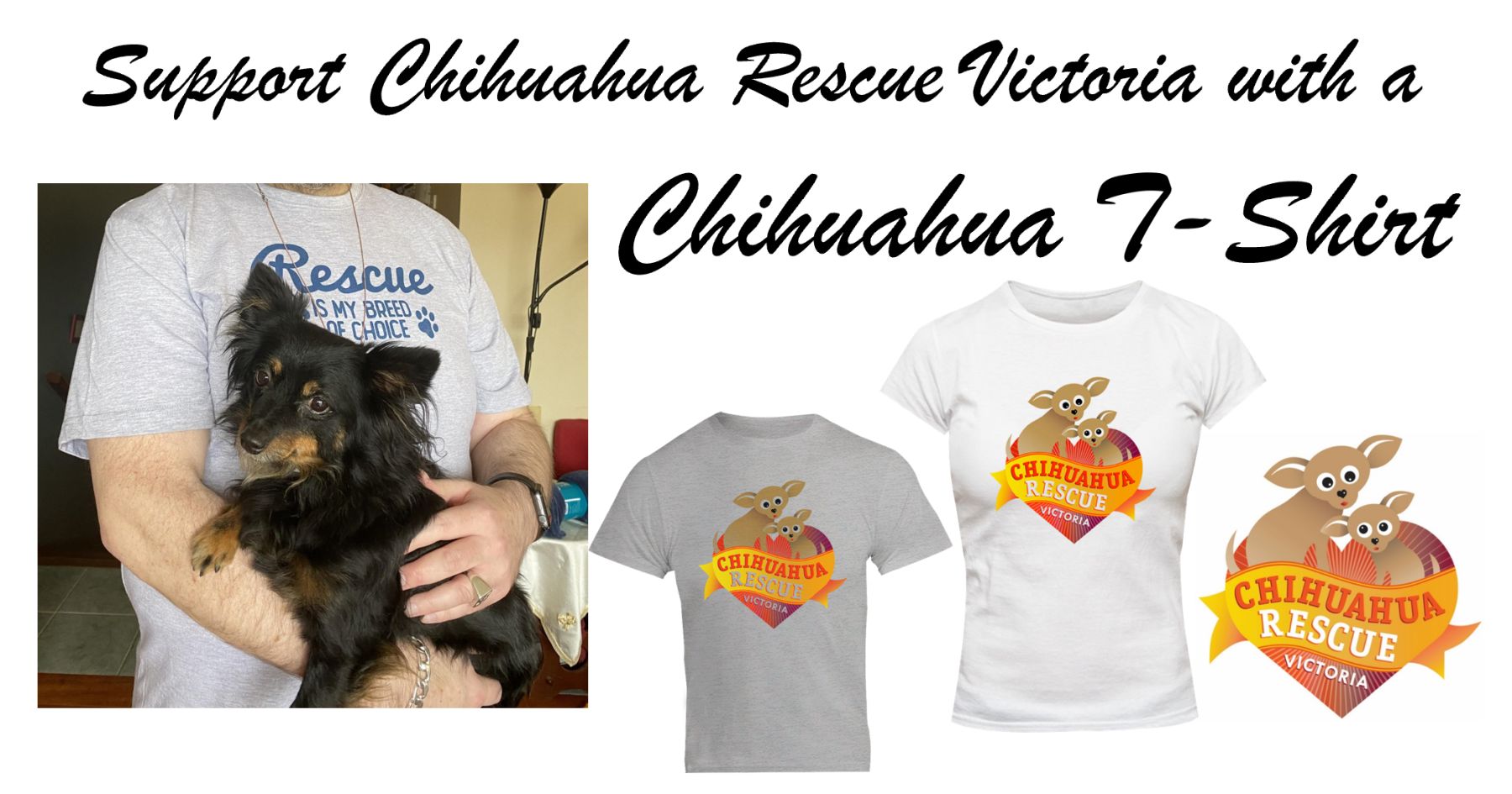 Tuesday, 23rd of June 2020 Support us by purchasing a Chihuahua Rescue Victoria T-shirt or hoodie from this great Australian company in Tasmania — Graphic Tees Australia. We now have our own Chihuahua Rescue Victoria clothing line of T-shirts and hoodies! Part of the proceeds go to Chihuahua Rescue Victoria, helping us rescue and re-home these doggies.
What do you think of our T-shirts and hoodies? Let us know on this Facebook post!
---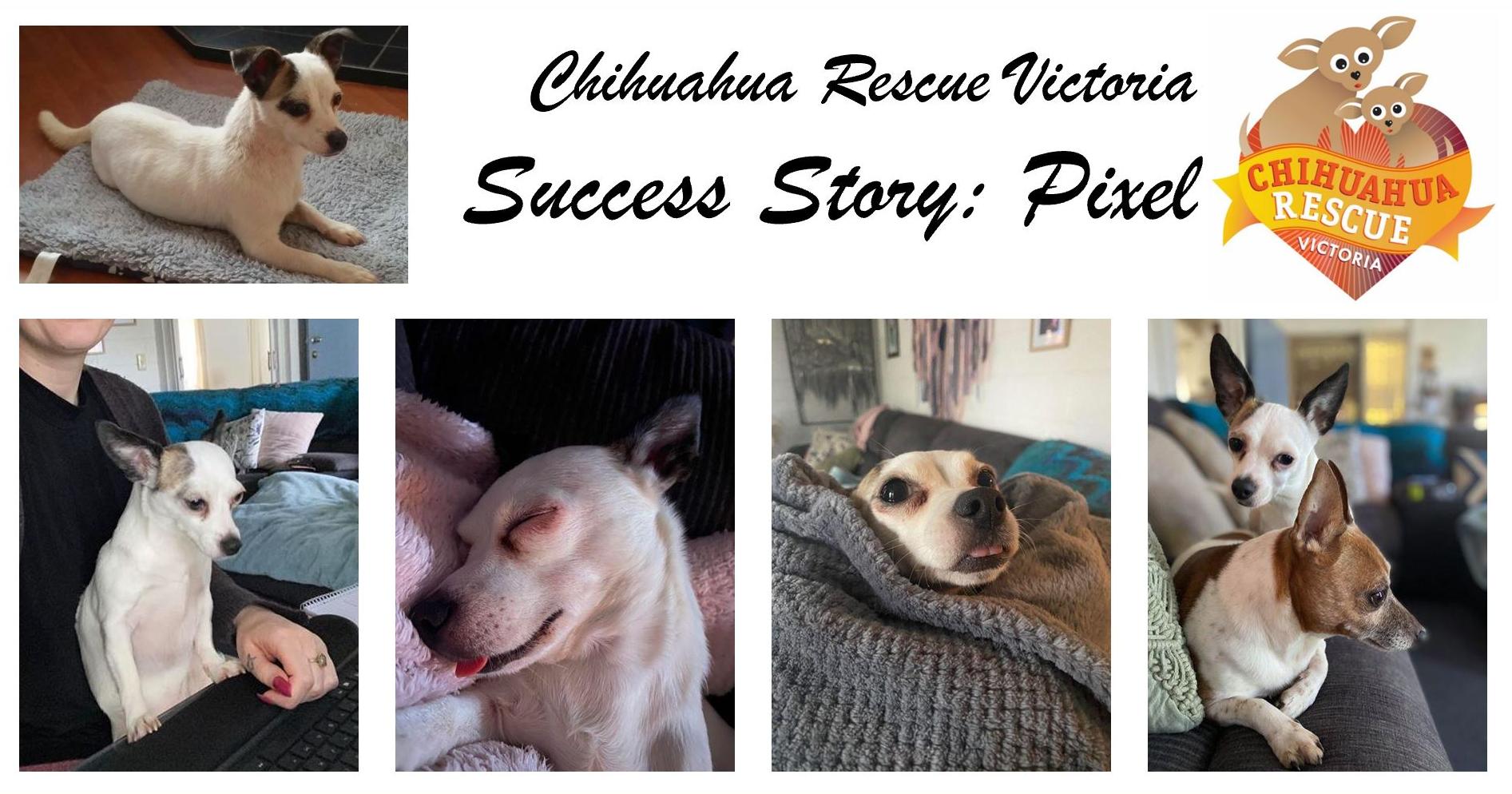 Friday, 12th of June 2020 Pixel was first named Polly Pocket, and is the happiest little playful girl who loves people and wants to be with her family full time. This is Pixel's Chihuahua Rescue Victoria Success Story!
Gallery of re-homed dogs
Below is our gallery of happily rehomed dogs! See the Available now section of our blog for Chihuahuas currently needing a home. To see all our dogs, past and present, check the whole whole blog. Also check out our Facebook Page!
Here is the latest in our Twitter stream
This is a good place to see the latest things happening with Chihuahua Rescue Victoria on our Facebook or Blog or elsewhere.
Tweets by chirescuevic
Chihuahua Rescue Victoria is a non-profit organisation. The advertisement below supports us directly but was not created by us and is in no way endorsed by us. It is presented here by Google Ad Services.