In memory of Elvis
December 2001
Elvis Died…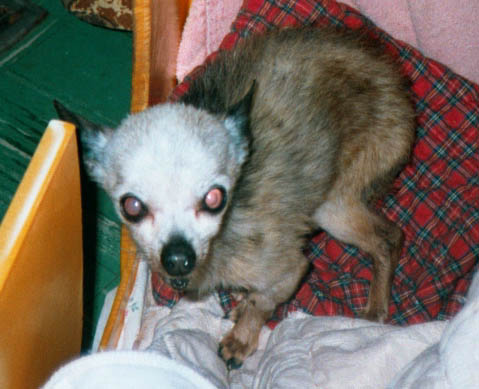 Elvis died about a week ago. He was adopted by a wonderful family. He spent four months happily playing. Four months of loving family life. He went to bed and slept permanently in God's hands. He was a seventeen year old little Chihuahua with no hope for any future before these wonderful people gave him four months of total love and happiness.
You will be all ways in our hearts Elvis, sleep in peace.
Here is the Chihuahua Rescue Victoria Success Story we wrote for Elvis.
Chihuahua Rescue Victoria is a non-profit organisation. The advertisement below supports us directly.