Contact Us
This page lists the different ways to get in touch with Chihuahua Rescue Victoria.
Want to register interest in a Chihuahua?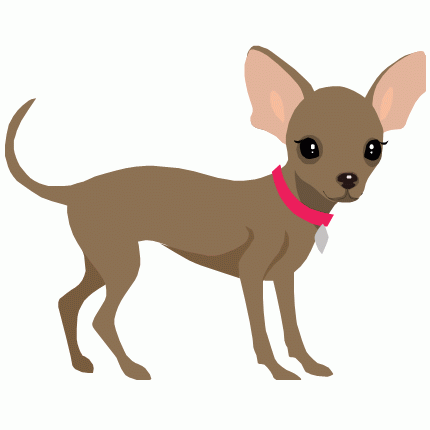 Click here to register an expression of interest in one of our Chihuahua Rescue Victoria dogs. You might find it useful to first check out which dogs we have available. Underneath any dog who is currently available, there is a link to the expression of interest form. Fill it and press the button - we will get your info and reply to you shortly afterwards.
Visits to Chihuahua headquarters can be arranged via phone or email. Appointments can usually be made seven days a week, 11am to 4pm.
Visits are strictly by appointment only.
We are in the Frankston area of Victoria, Australia.
Want to send us a message about anything?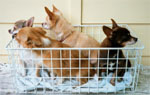 Use the form below to send a message to Chihuahua Rescue Victoria. Please fill out the form below and press the button labeled "Send message to Chihuahua Rescue Victoria" at the bottom. Required fields are marked with: * required.
All information provided here is treated with strict confidence. We do not keep mailing lists and you will never be sent spam or advertising or surveys or any other form of marketing material by us.
Other ways to contact us: email or phone
It's easiest to send us a message using the form above, but you can still reach us via email or phone.
Email or call about a Chihuahua

To contact us about a Chihuahua, send an email to info@chihuahuarescuevictoria.org.

You can also call on: (03) 9775 5506.
Phone hours: seven days a week 11am to 4 pm.
Email about a technical issue with the website

To contact us about this site (broken link, missing image etc), send an email to admin@chihuahuarescuevictoria.org.
Chihuahua Rescue Victoria is a non-profit organisation. The advertisement below supports us directly.