Rocky's Success Story
Thursday, 30th of March 2017
TEST for gallery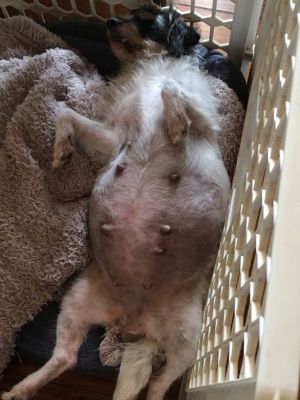 Gerrie is pregnant at Chihuahua Rescue Victoria headquarters, and is likely to give birth in the next couple of days.
Not sure how much bigger pregnant Gerrie can get!

Oh dear. Just after this photo I put down some kibble in her food bowl. Wish I had the video going! She tried to get up and was rocking around on her back, legs in the air. She looked like a beetle who can't roll over on to her feet! Yes, I stopped laughing and helped her up!
Wish Gerri the best on the Facebook post for this photo!
Saturday, 29th of April 2017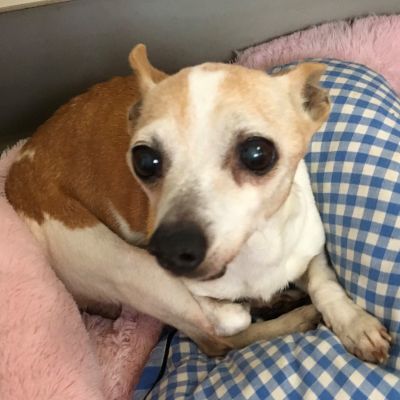 We announced Susie was up for adoption on our Chihuahua Rescue Victoria Dog Roll and on Facebook.
Susie is now ready for a loving home for her final years. She is microchipped and her records say she is ten years old, but she could be older as she was a puppy farm girl and has always been having puppies! She had mammary milk tumours removed when she was desexed last week, and all her teeth were taken out. Has a fantastically strong heart! She is fine with the other dogs and is a darling little dog considering her past!

She has been fully immunised and her microchip number is 982000361707966. Her price is $200 which we are asking to help cover just a very small amount of the huge vet fees.
Monday, 17th of April 2017
Below is a sponsored message.